Today's mailbox, owned by Carl Wood, patiently awaits your letters at 672 Maple Valley Road in the town of Coventry in the state of Rhode Island, USA.
Carl (aka cwent2), is retired from the United States Air Force. He collects not only fountain pens (yeah, Carl!), but also pocket watches, die cast cars, knives, and bald eagle figures.
Judging by the size of his mailbox, either some of the die cast cars are nearly life-size or many of his fountain pens are oversize: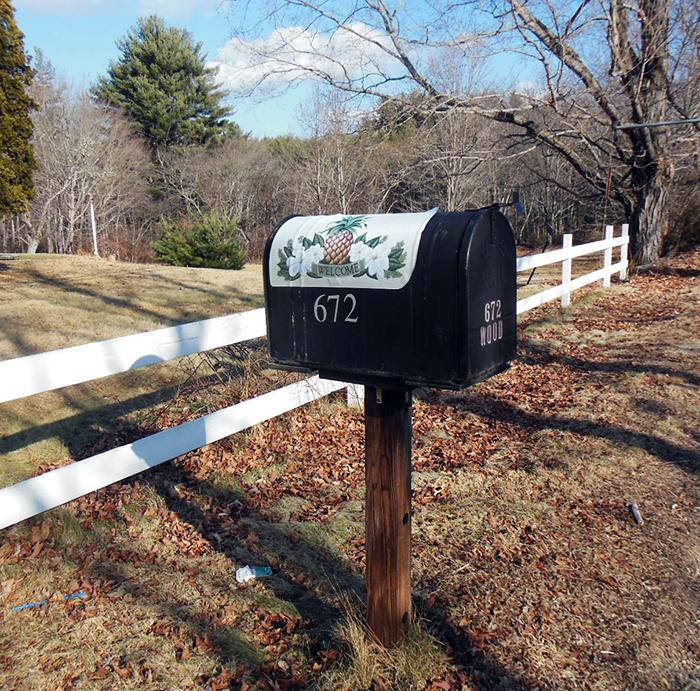 InCoWriMo starts in two days! Carl has taken The Pledge. Have you?
Carl would love to receive your InCoWriMo cards and letters:
Carl Wood
672 Maple Valley Road
Coventry, RI 02816
USA
Sidebar: Being from the left coast, I find ZIP Codes that start with a zero fascinating.
As InCoWriMo officially kicks off, please continue sending me photos. During February I'll feature Letters du Jour posts that will show off the letters we're sending as well as the letters we're receiving.