Proudly standing at 23927 Suttle Road in Veneta, Oregon, is the charming, wood sheltered mailbox of Mark Harris, aka Type40.
Like many of us, Mark leads a busy life. Thankfully, for the second year in a row, he will carve the necessary time away from bee keeping, candle making, archery, fencing, cycling, knitting, etc., etc., in order to participate in InCoWriMo.
You are an InCoWriMo Poster Child, Mark! And your mailbox is cool: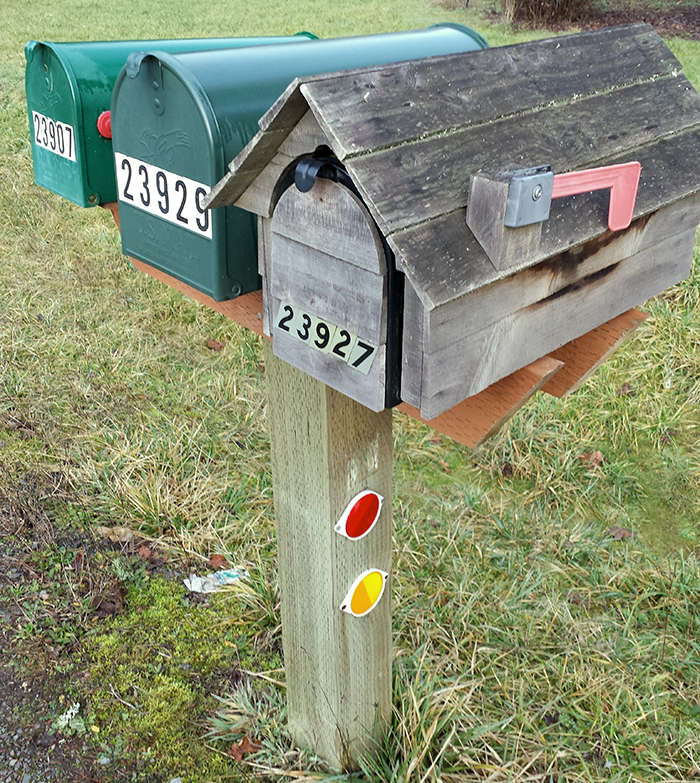 You won't find mark on Twitter, but you can piece together his mailing address from the information above – and his ZIP Code is 97487. He'd love to hear from you.
If you'd like to see your mailbox, mail drop, mail slot, etc., featured in a Mailboxes du Jour post, just send me a photo. I'm at eric at incowrimo.org.