I'll show you mine if you show me yours continues thanks to Ryan Krusac sending along a snapshop of the Ryan Krusac Studios World Headquarters mailbox in Calhoun, Georgia.
Ryan's address, as listed in These 28 People Would Love to Receive your InCoWriMo Correspondence, is 842 Bray Road. I mention this only because you'll need to deduce – Sherlock Style – which of the four mailboxes pictured belong's to Ryan Krusac Studios. Not to worry – shouldn't be too difficult.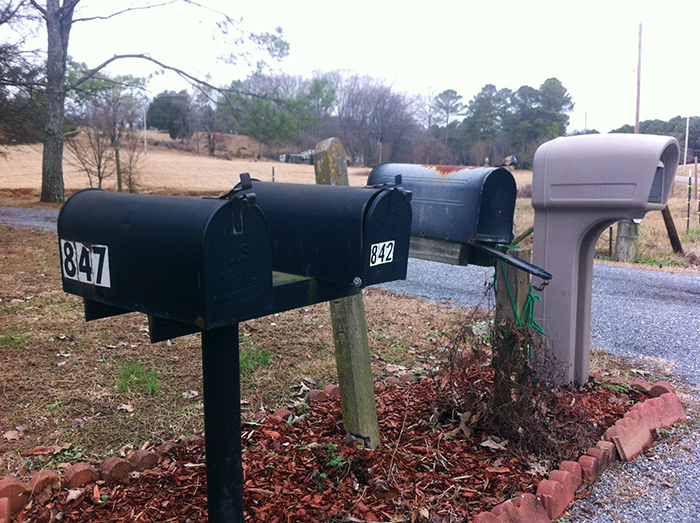 Thanks for sharing your mailbox with us, Ryan. Have fun at the Philly Pen Show this week!
My fellow InCo's, don't be shy. If you'd like to share a picture of your mailbox, your local maildrop, your PO Box, etc., send me a photo. I'm at eric at incowrimo.org.