Today's mailbox is located in The Netherlands, in a town called Hoorn, and has the distinction of belonging to the Brown Family, which includes the eminent SBRE (Stephen) Brown.
I have personally sent countless letters to Mr. Brown and it's nice to finally see the box to which they are delivered prior to being put through Stephen's shredder.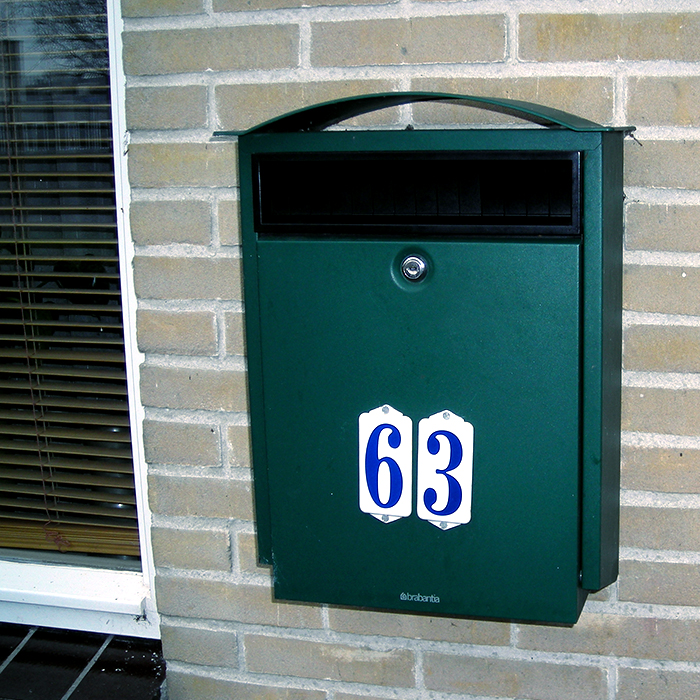 If you'd like one (or more) of your InCoWriMo letters to be ceremoniously dropped into this mailbox, you can find SBRE Brown's complete mailing address on the list of These 28 People Would Love to Receive your InCoWriMo Correspondence.
Do you have a mailbox? Perhaps a PO Box? Maybe a mail slot in your front door? If you do, please snap a quick photo of same with your cell phone and send it to me at eric at incowrimo.org.
We have about 15 days to go until the official start of InCoWriMo 2014. While we wait, let's see some mailboxes. Writingrav? KrazyIvan? VertOlive? Bogon07? Caribbean_skye? Tracy Lee? Yep, I'm calling you by name now. Who's gonna step up?