InCoWriMo 2013 has officially come to an amazingly successful end. But that certainly doesn't mean correspondence will stop. Not in my case, anyway. I have a large pile of received letters and cards, each of which will receive a reply.
Part of me will certainly miss being held accountable to the InCoWriMo Pledge. For any and all who might care to continue corresponding in a not-officially-InCoWriMo capacity, the InCo Pen Pals thread can be utilized to share mailing addresses.
Jennie shares a photo showing some letters she sent in her own home-made envelopes: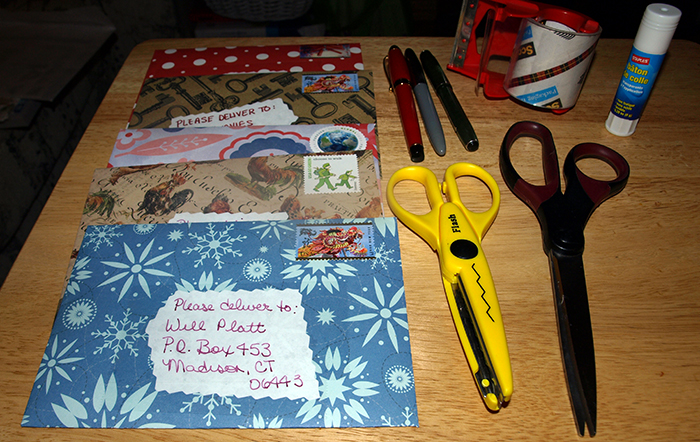 Mark shares a photo of all the mail he has (thus far) received: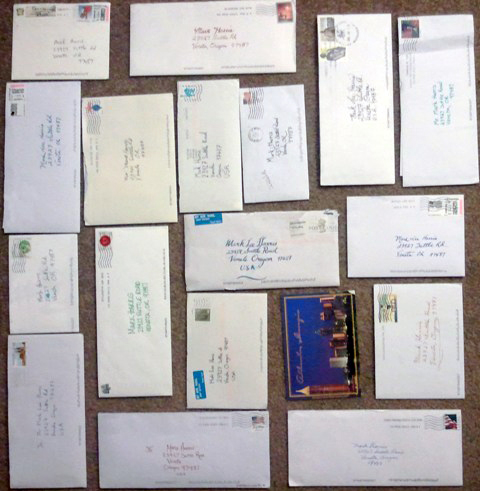 Michael Ward joined InCoWriMo a bit late in the game (he had only one week to write all of his correspondence). This was fortunate in that he could then share a photo of every InCoWriMo letter that he wrote: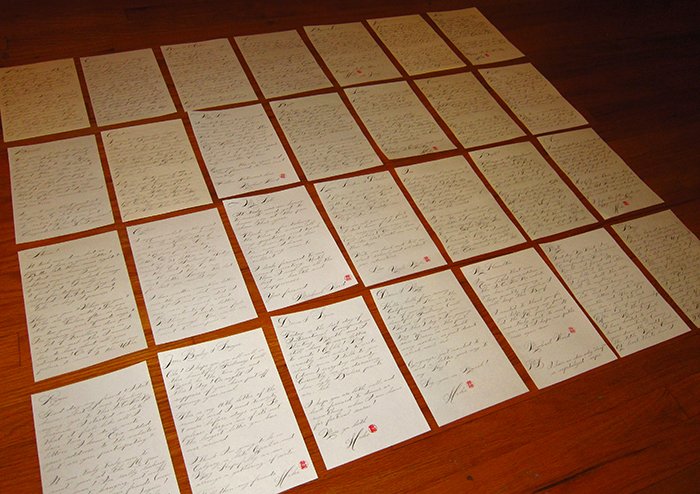 And PostMuse shares a photo of her last day of InCoWriMo; 15 letters, 2 postcards, and look at those lovely stamps!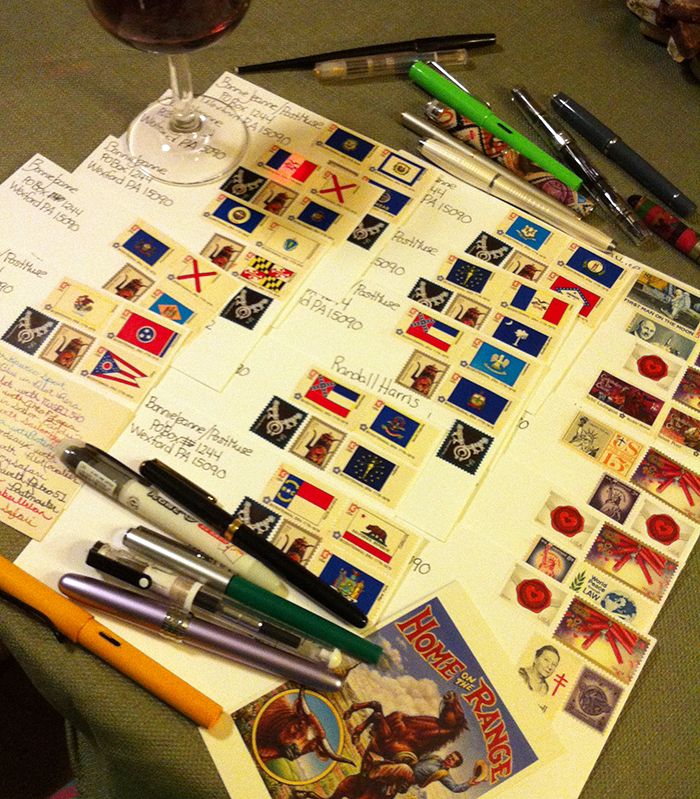 Once again, I thank each and every InCoWriMo participant for helping to make InCoWriMo 2013 so rewarding and successful.
I will be counting the days until the start of InCoWriMo 2014!
If you have participated in InCoWriMo 2013, you are entitled to an Award Certificate. There are two types of certificates, one for Participation and one for Achievement.
The details are here:
And an InCoWriMo post from yesterday shows what the certificates look like:
InCoWriMo Award Certificates are Here!
Please send any/all suggestions and/or ideas for InCoWriMo 2014 to eric at fpgeeks.com.
Thank you all once again! You are all terrific!!
---