My Fellow InCo's,
Welcome to Day Three of InCoWriMo 2014!
First to share a letter with us is s.Jane Mills, who started her InCoWriMo Adventure by writing a letter to her mail carrier – how thoughtful!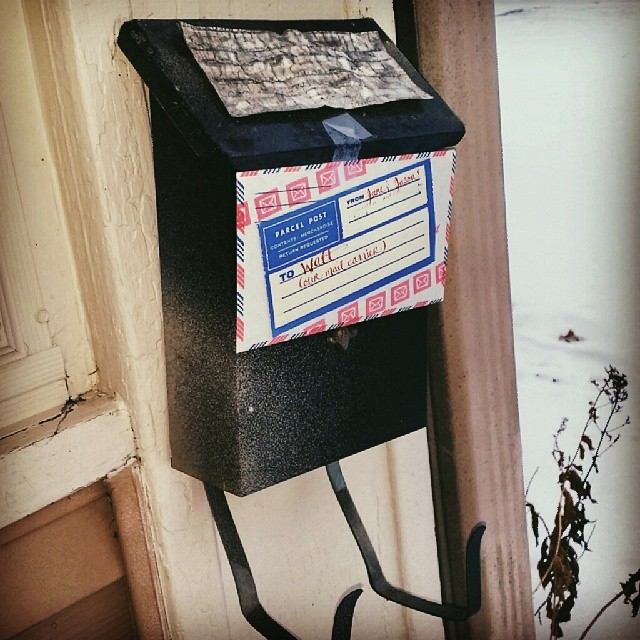 Next up is Kenneth Thomas who shows us the wax seal he has affixed to an outgoing letter. The symbols/characters are recognizable, but what could they mean? Perhaps the comments section will provide abundant theories (could be fun!).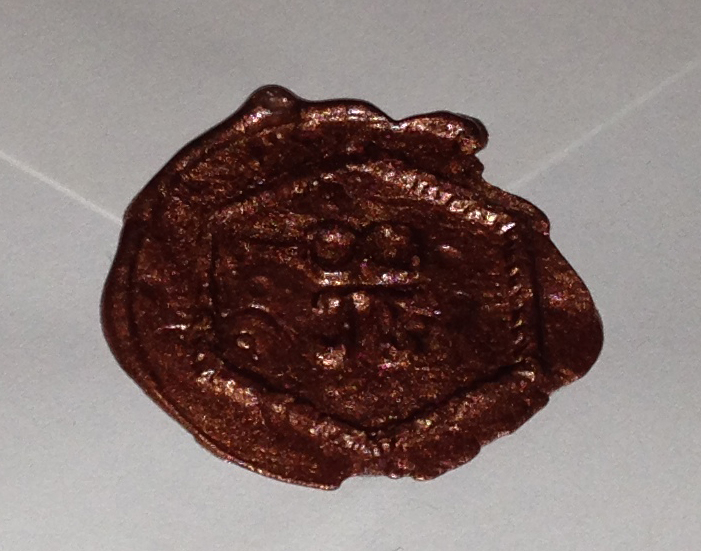 And last, but certainly not least, John J. Nosal shares the calligraphic card with which he began his InCoWriMo Safari.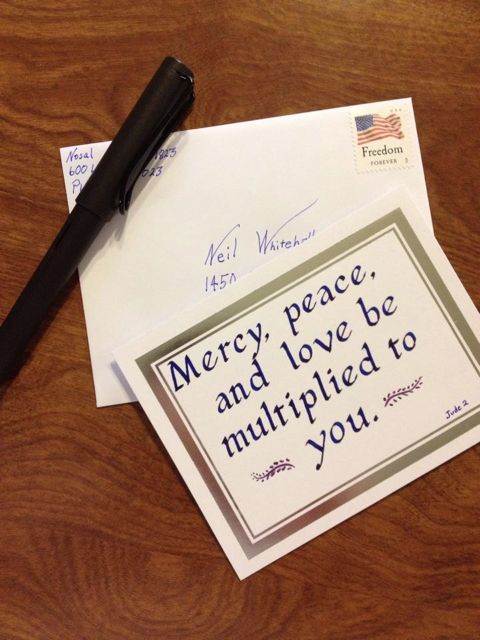 Thanks to everyone who has sent in photos for sharing. If you'd like to share part of your InCoWriMo Escapades, be that letters you are writing, letters you are receiving, wax seals, cool stamps, mundane mail drops, etc., please send your photos to eric at incowrimo.org.
Happy Scrawling!