InCoWriMo Day 25! I don't know about the rest of you, but I'm going to be busy through the month of March responding to InCoWriMo letters received. It's not the end of the month yet, but I'm already calling InCoWriMo 2013 a Complete Success!
Michael Ward shows us a photo of a letter he wrote using his now famous Hotel Commodore mini-eyedropper pendant fountain pen: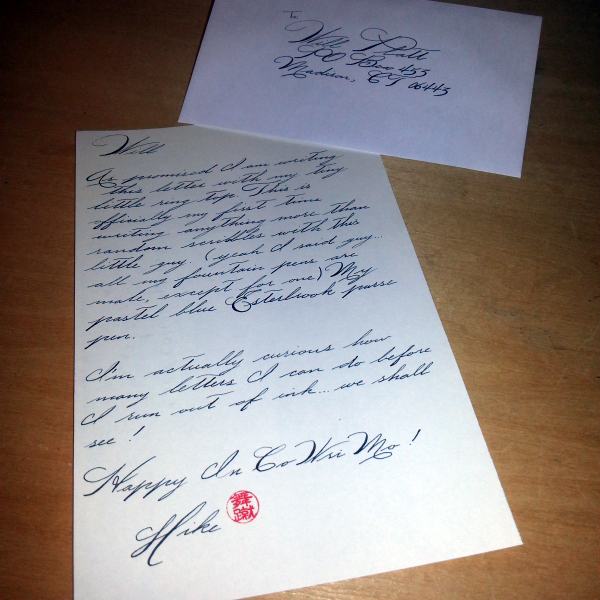 He also shows us how he holds such a tiny pen while writing. It's posted and the neck-chain is wrapped around his wrist: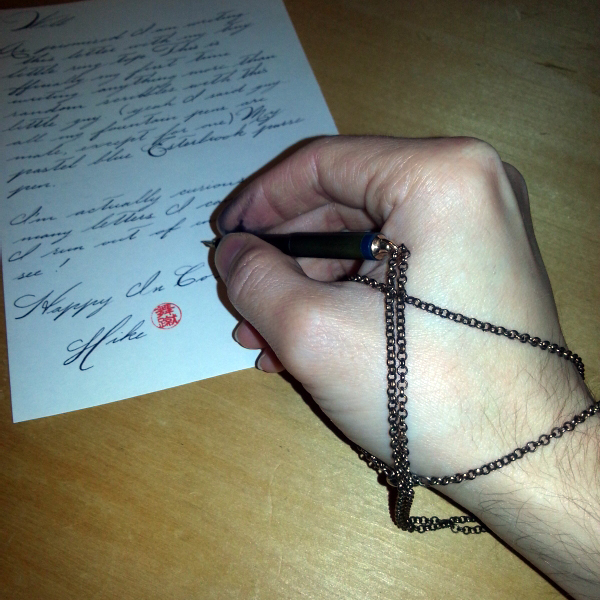 And PostMuse shares a photo of outgoing mail. Look at all the Vintage Postage! It's gorgeous!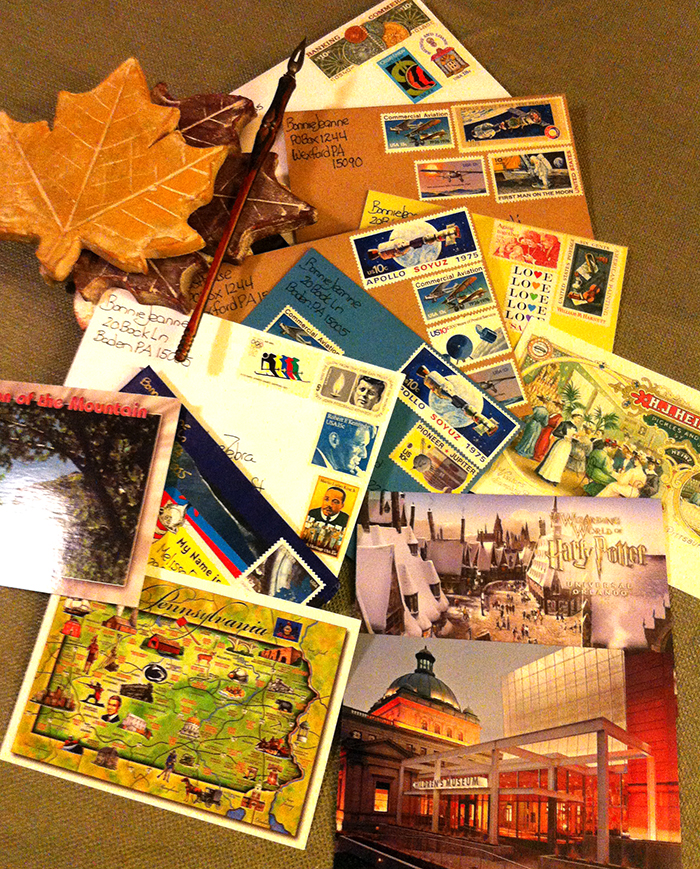 It's the InCoWriMo Home Stretch! We have three or four days left, depending on where you live and how you count. Write today!
Photos for sharing can be sent to eric at fpgeeks.com.
---