InCoWriMo Day 22! We're nearing the end, but newcomers are still joining the adventure. Even if you've joined a bit late, no worries – you can do this!
Michael shares a photo of his first InCoWriMo letter, which he wrote on the 21st: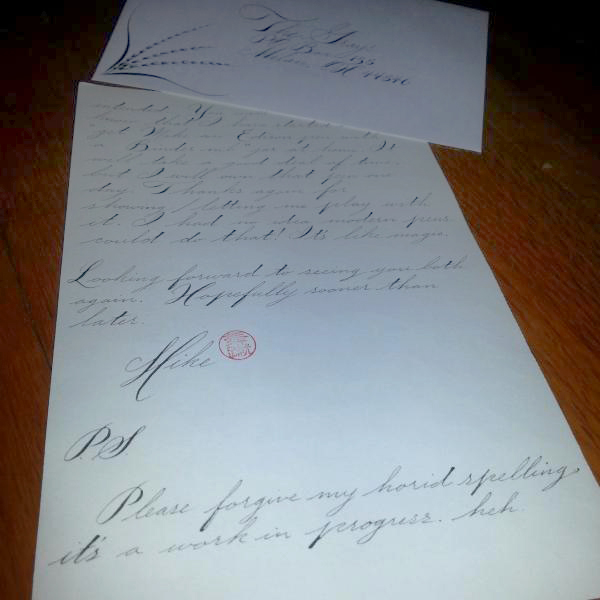 You've a little catch-up work to do, Mike, but you can do it. Consider us your cheering section!
Kelly made a trip to the post office for stamps and is now completely ready for the InCoWriMo Home Stretch: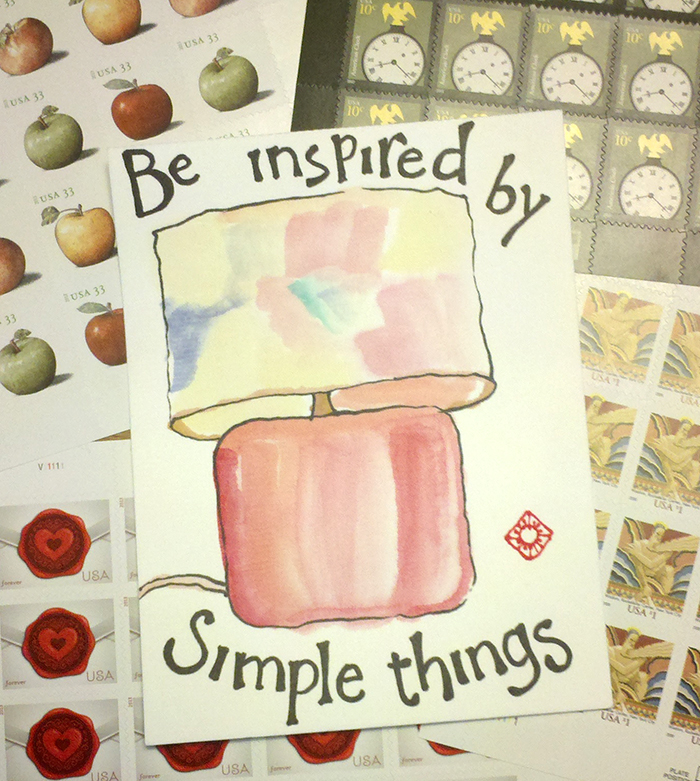 Nathan shares a photo of a letter he received from Liv in Paris – replete with a drawing of the Eiffel Tower! Cool!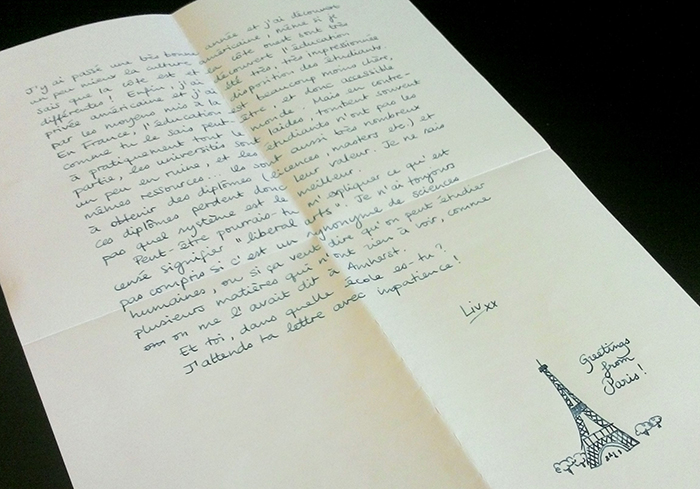 And Andreas in Sweden gives us a glimpse of the commitment needed to fulfill the InCoWriMo Pledge in some areas of the world: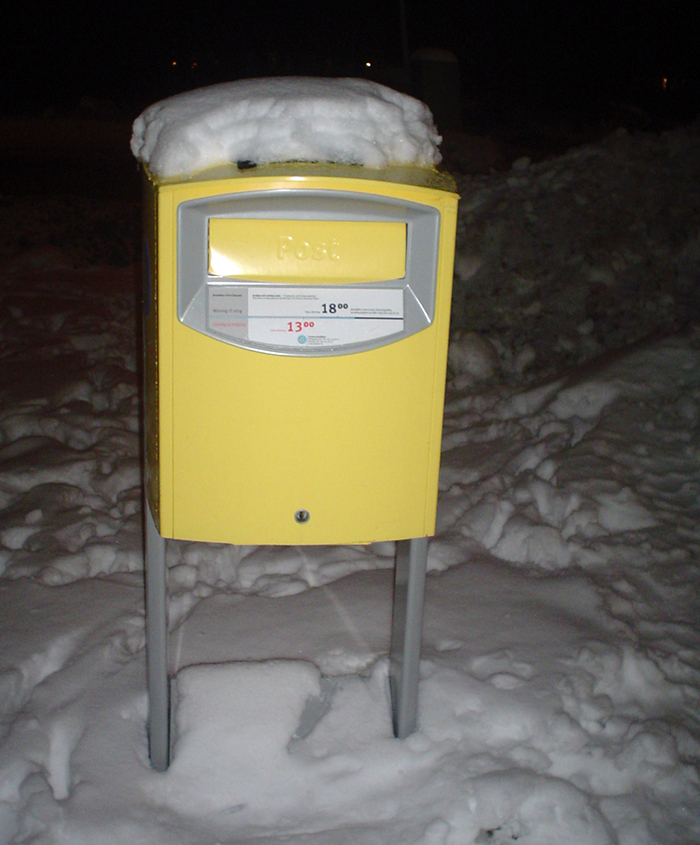 Fantastic images and wonderfully enthusiastic InCoWriMo participation! We're nearly there – go, go, go!
Photos for sharing can be sent to eric at fpgeeks.com.
---