InCoWriMo 2013 – the final week! Seven days from now, InCoWriMo 2013 will be over, but our InCoWriMo experience will live on. I feel I've adopted the habit of writing (at least) one letter each day. It's a terrific habit to have, both for me, the recipients (I hope), and for my pens. Yeah, my pens have never been so happy, so fulfilled.
Keith from Australia shares a photo of an outgoing letter whose final destination is The Netherlands: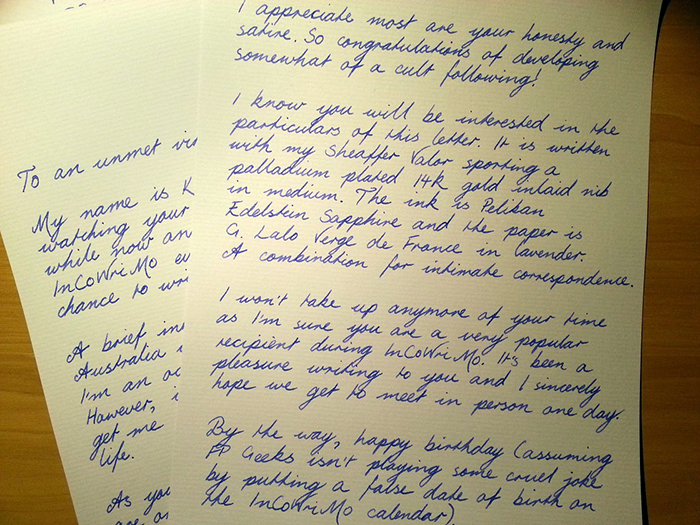 And as a special treat, the InCoWriMo Scribes (scribe, actually, singular), has been fast at work preparing for March and the distribution of InCoWriMo Award Certificates. The Head Scribe has provided a teaser shot:

Keep on InCoWriMo'ing and keep the photos coming to eric at fpgeeks.com.
---