We're just a few days in to InCoWriMo and we already have our first weekend. We're still sending letters and – we're also receiving them!
First InCoWriMo letter received. Quite large! TWSBI Mini included for size reference. You can click this one to see a much larger version: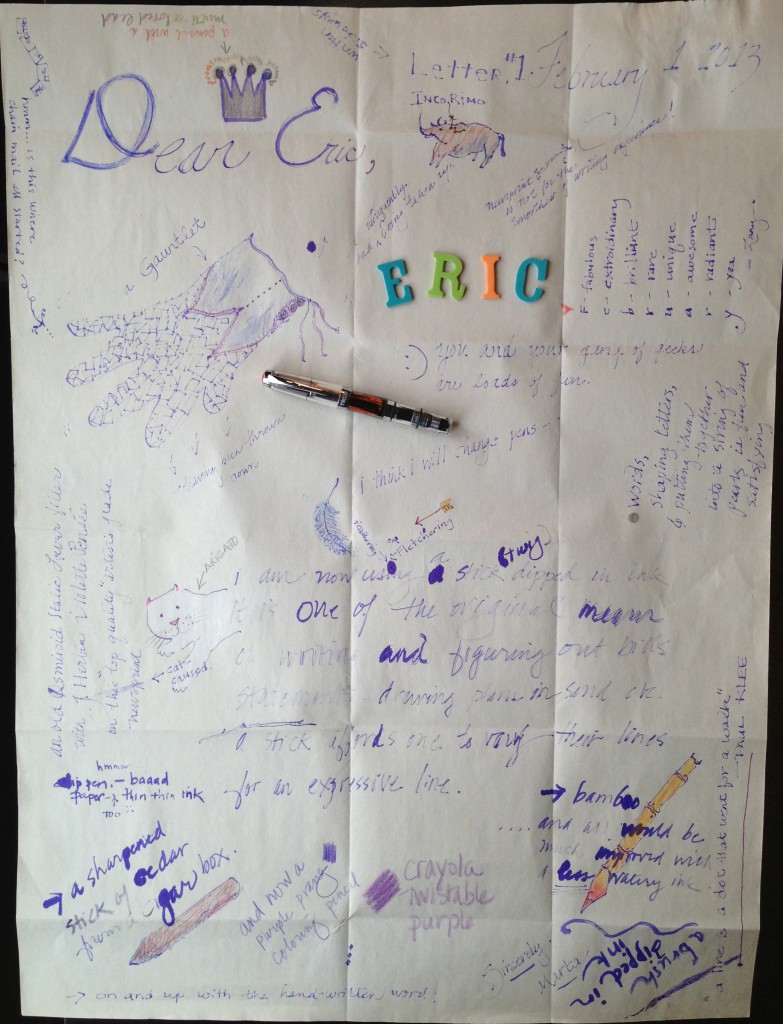 InCoWriMo goes Global: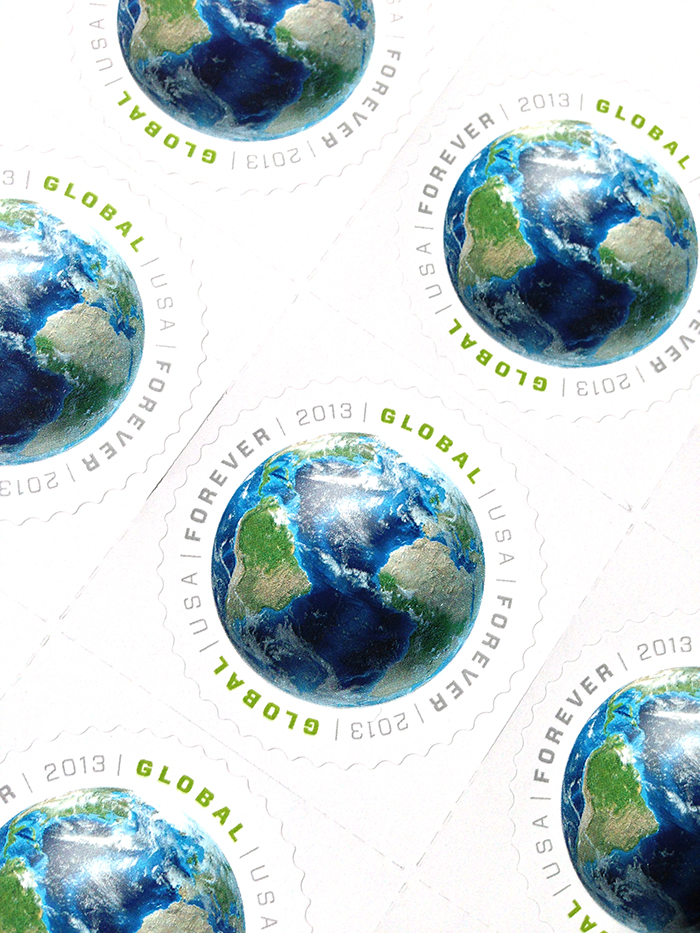 I wrote two letters today: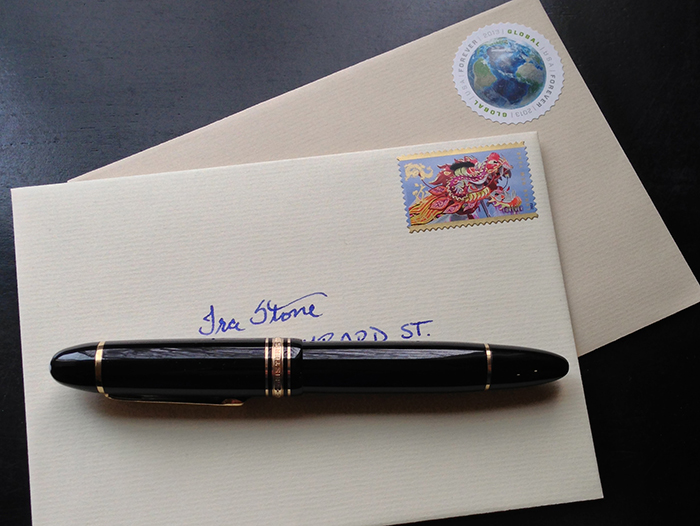 Mim shows us how to be creative: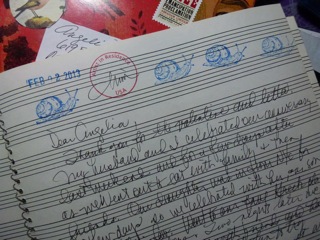 And PostMuse continues to be unstoppable!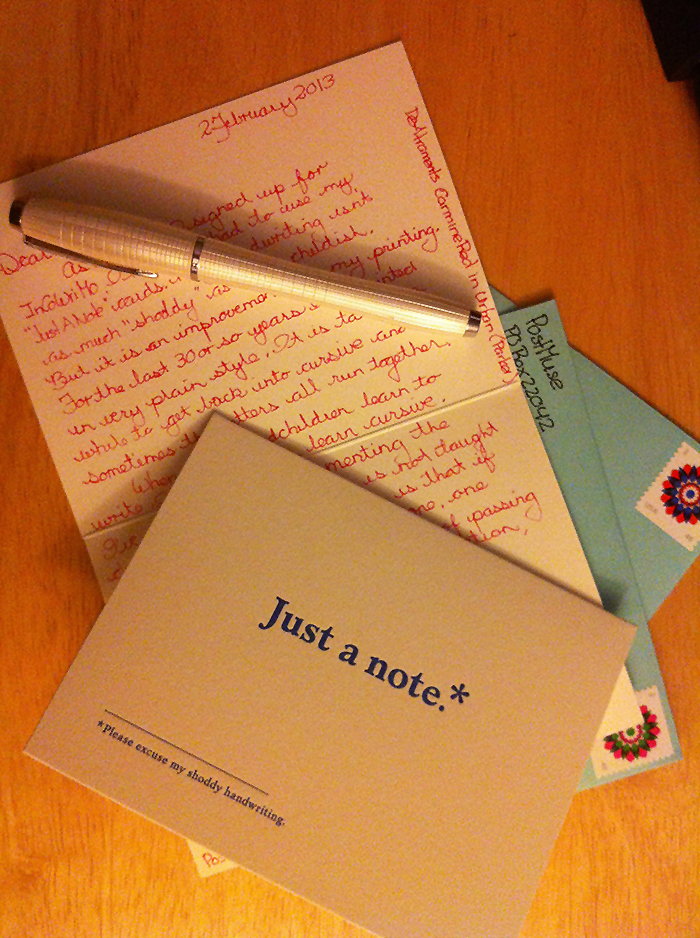 We're doing well, everyone. Let's keep up the great work – it's fun!
If you take a quick snapshot of the letters you're writing or receiving, send 'em to me at: eric at fpgeeks.com.
Someone sent me InCoWriMo rice!

— Video Tweet by Eric Schneider (@MonBonVoyage) February 2, 2013
---