Day 4 of InCoWriMo and even though there was apparently some major sporting event in the United States that grabbed lots of attention, we continued writing!
Tiffany's grandson, Mason, helped out with today's letters. He's got great taste in pens, too!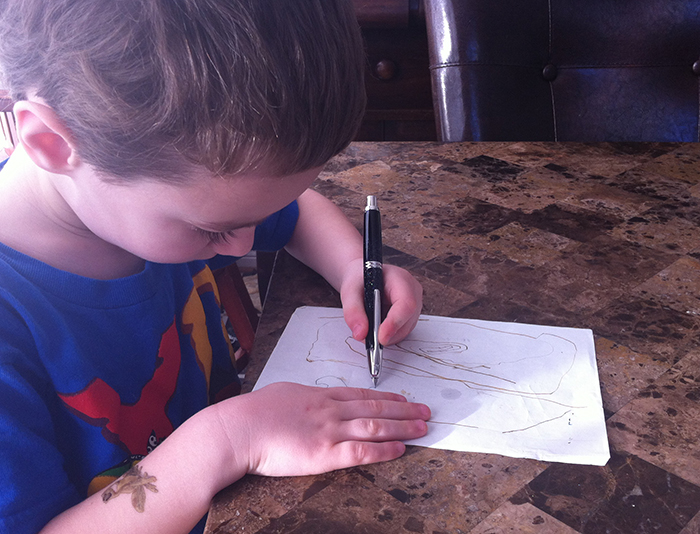 Theresa snapped a photo of her correspondence before dropping it in a mailbox during her afternoon walk: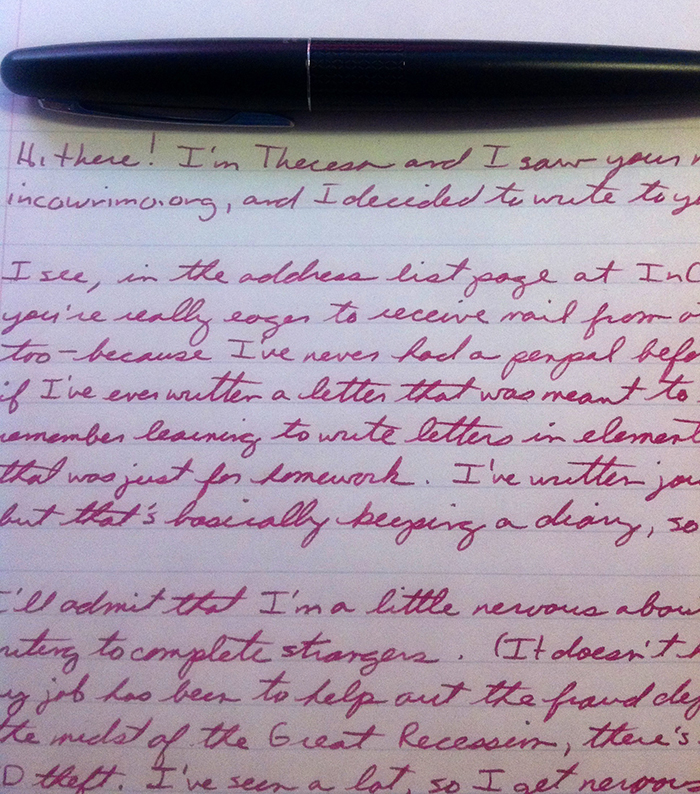 Marissa's mail included recipients in California, Texas, Spain, and Australia: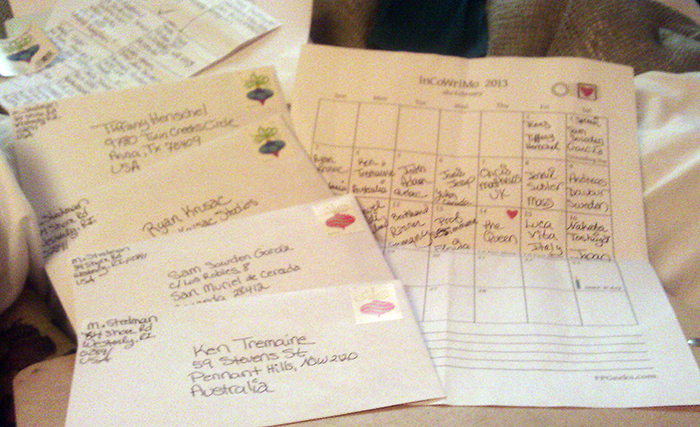 Bohemond in Belgium is sending to Japan, Argentina, Australia, and the United States: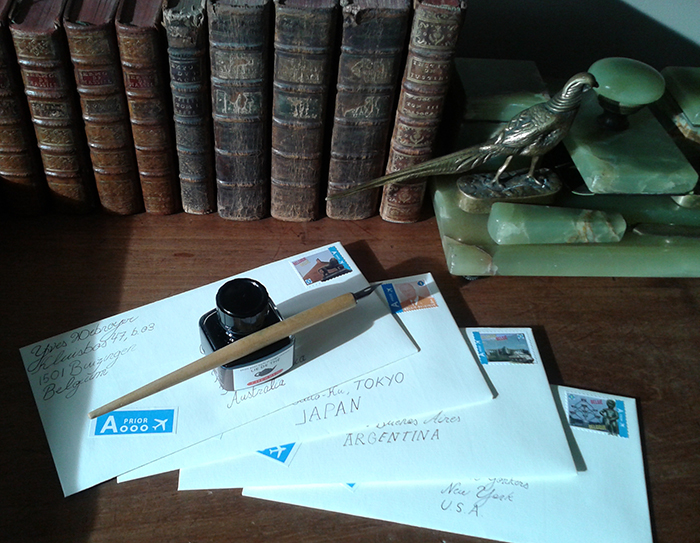 PostMuse is not only sending to Brazil and Argentina, but also has cool props!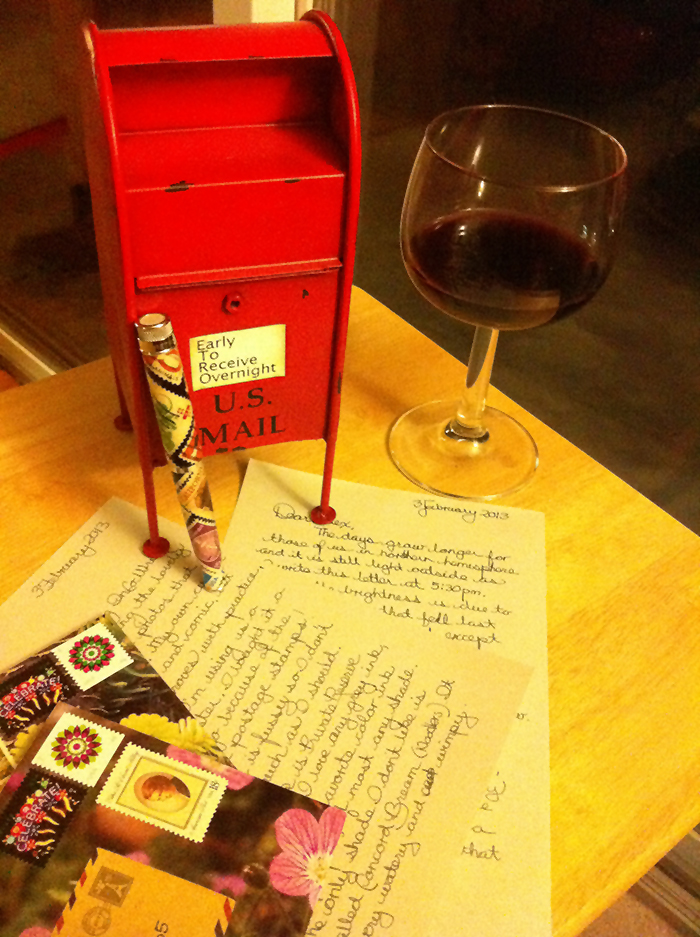 I dropped mail at a local post office and snapped a photo (office is closed on Sunday):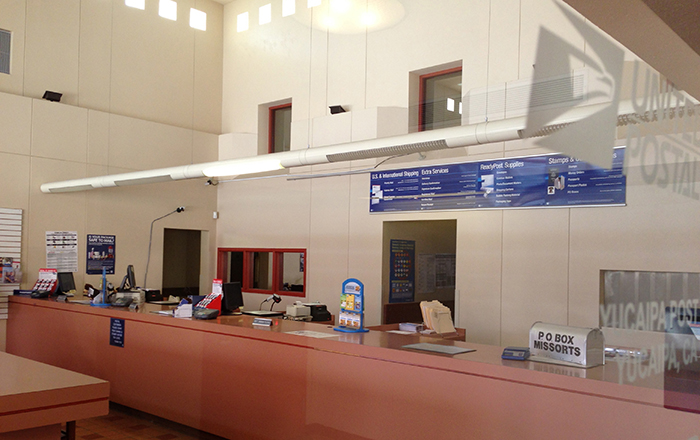 Please keep the photos of your InCoWriMo activities coming. Send by email to: eric at fpgeeks.com
I try to publish the photos you send in the next day's Letters du Jour post.
Mark's earlier photo of a mail collection box and my photo of the post office has me in the mood to see similar pictures. Snap a pic of the next mailbox you see!
Happy InCoWriMo'ing!
---