When InCoWriMo participant James Kristufek found Jan-Patrick Schmitz's name among our list of 29 People Who Would Love to Receive Your InCoWriMo Correspondence, he knew he had to write to the CEO of Montblanc North America. It was an easy decision because James is a fan of Montblanc.
What James never dreamed was that he would receive a response from Mr. Schmitz, replete with a gift of ink!
Good job, James. And thank you Mr. Schmitz. I am personally already a fan of Montblanc. Knowing that you took the time to respond to a personal letter simply adds to my Montblanc enthusiasm.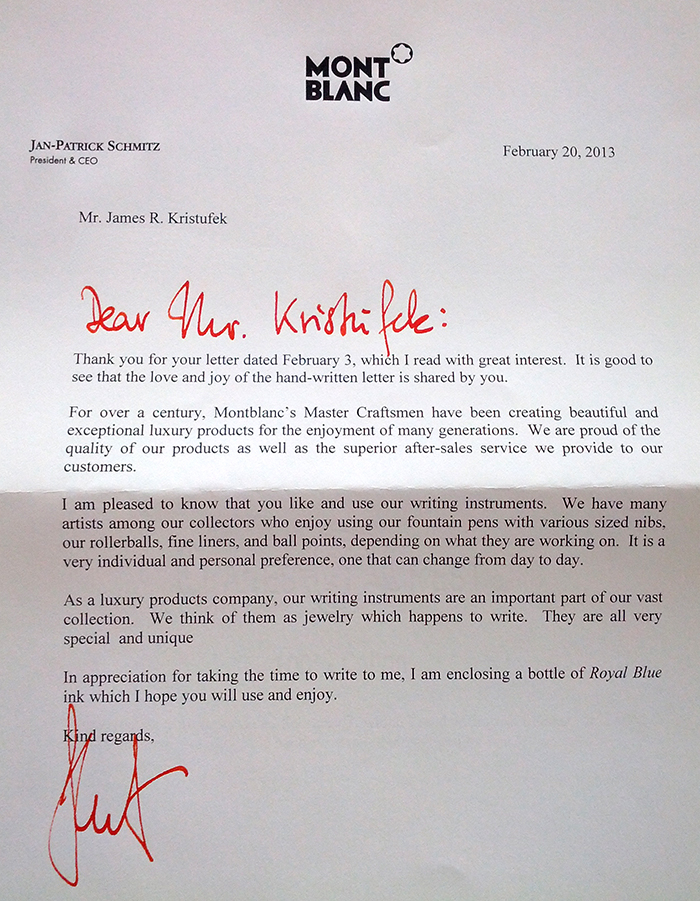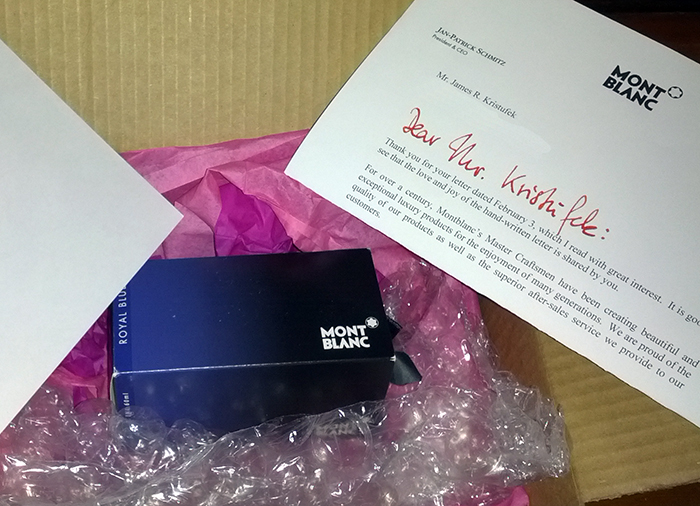 I trust that if any InCoWriMo participant receives a response from Queen Elizabeth, I hear about, yes?
Photos for sharing can be sent to eric at fpgeeks.com
---