Today's mailbox is located on the lovely Merritt Island, in the lovely state of Florida, and is owned by our very own (and of course, very lovely) Tracy Lee.
Of special note – to me at least – is the fact that it was on Merritt Island where, as a very young child, I nearly drowned in the Indian River. Had it not been for the quick actions of the neighbor (Sandy), I may well have perished – and would never have been afforded the opportunity to write these lines that have so thoroughly grabbed your attention.
A vivid memory I have of Merritt Island is that of horseshoe crabs. Fascinating creatures!
But coming back to the subject at hand, Tracy Lee's mailbox, behold: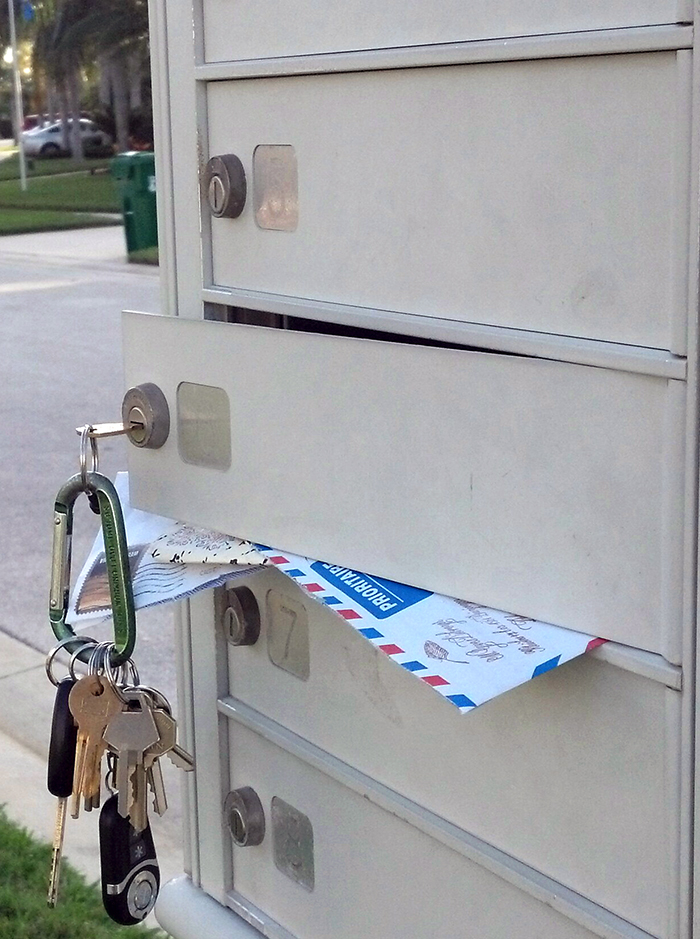 Tracy's mailbox is what's known as a "community mailbox." My home in California also suffers from the accursed community mailbox infestation. It is a true pet-peeve of mine, but I'll leave that for another day.
If you'd like to see your mailbox, mail drop, mail slot, etc., featured in a Mailboxes du Jour post, just send me a photo. I'm at eric at incowrimo.org.