Happy InCoWriMo from the Los Angeles Pen Show!
Annabel is sending two postcards, one of which is going to Nicaragua: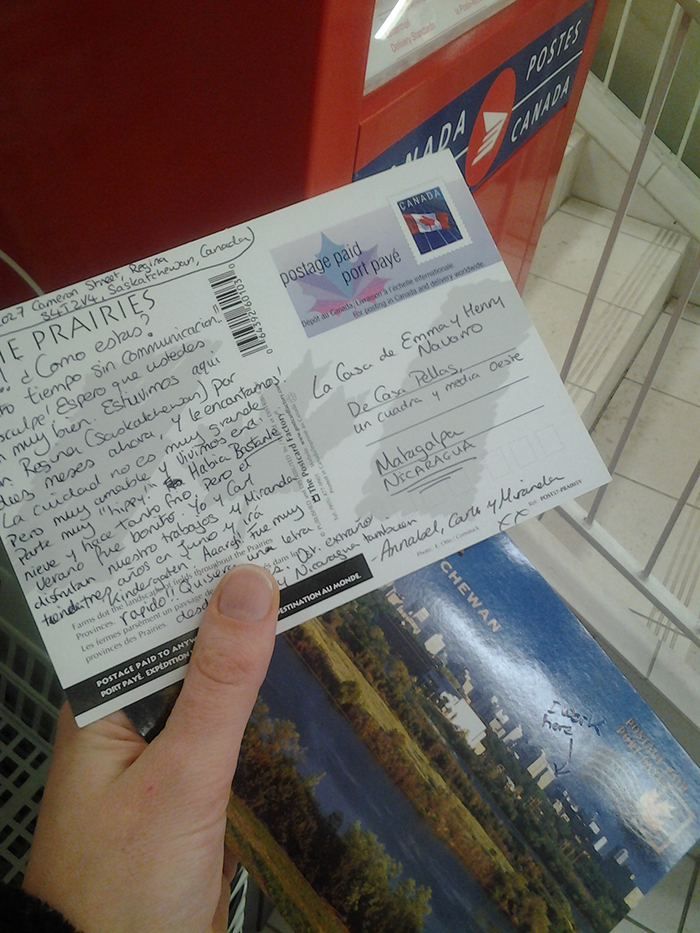 Cynthia is sending a Valentine letter to the Ashland, Massachusetts, fire department to thank them for their service to the community and to her sister in a fire two days ago. Her sister was not at home at the time of the first, but could use cards and letters because she lost nearly everything:
Nancy Yeomans
289 Main Street #4
Ashland, MA 01721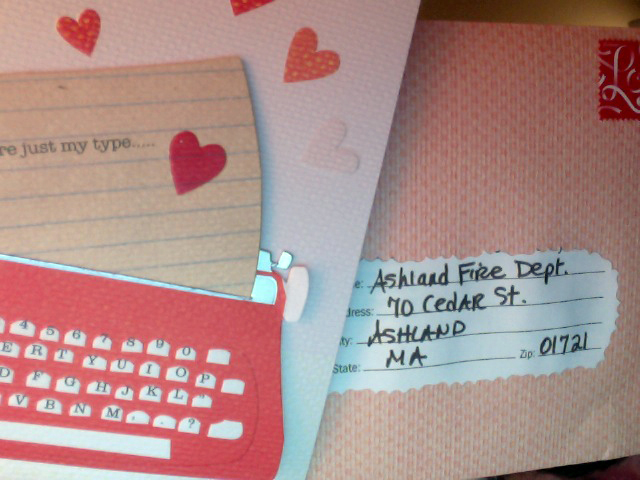 Bohemond shares a pic of a letter he received (on the left) and a letter he has written (on the right):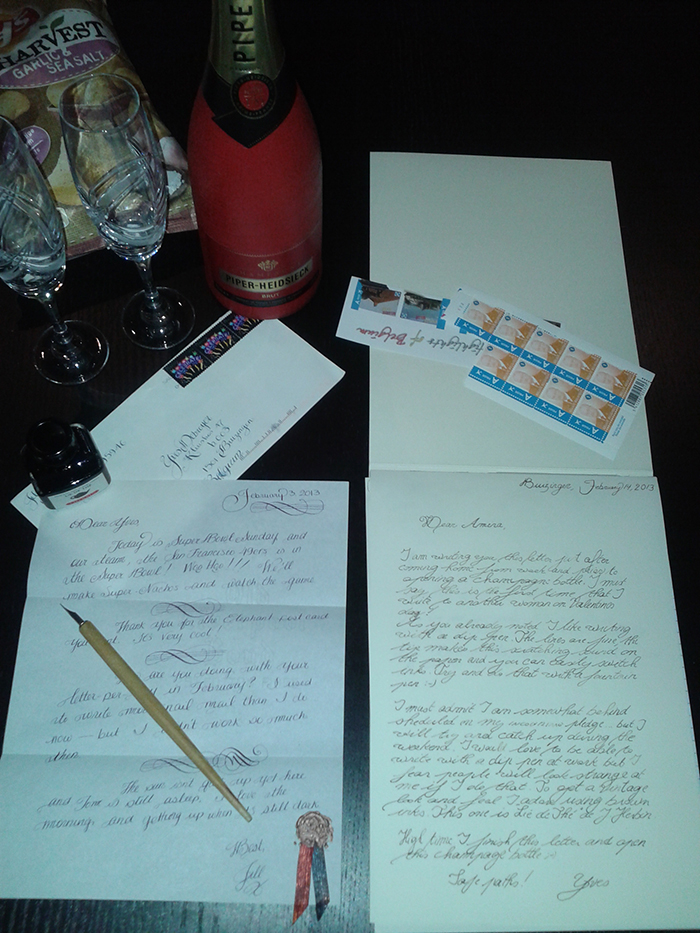 And PostMuse shows us the entire contents of her mailbox (incoming) today – all 21 pieces! About one-third is InCoWriMo mail, the rest from another letter project. This is a good time to mention that PostMuse runs the Orphaned Postcard Project and participates in Postcrossing.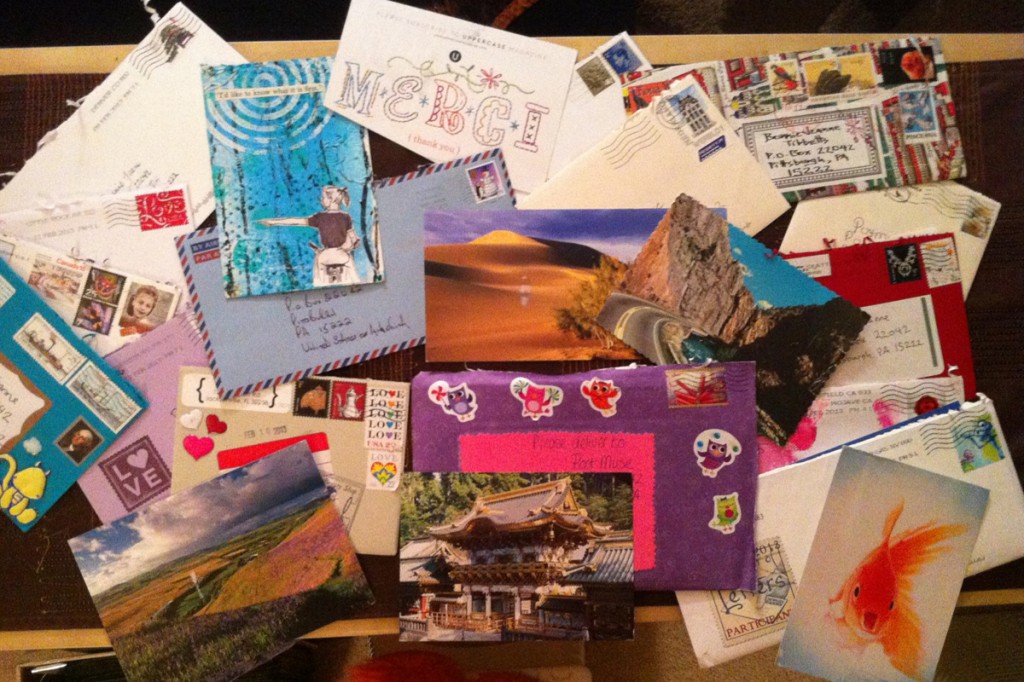 Photos to share can be sent to eric at fpgeeks.com.
---