Happy Valentine's Day and Happy InCoWriMo Day 14!
I'm en route to the 25th Annual Los Angeles International Pen Show (about an hour's drive from my home). If pen shows and pen people interest you at all, be sure to tune in to FPtv on Saturday, February 16th at 8:00am Pacific.
I snapped a photo of an outgoing InCoWriMo letter: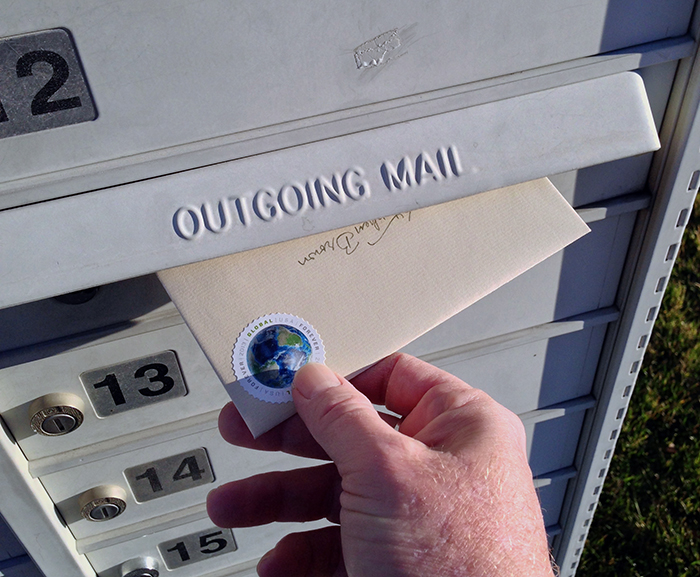 Yvonne (woosang) writes in batches and sent a photo of her last few days' work: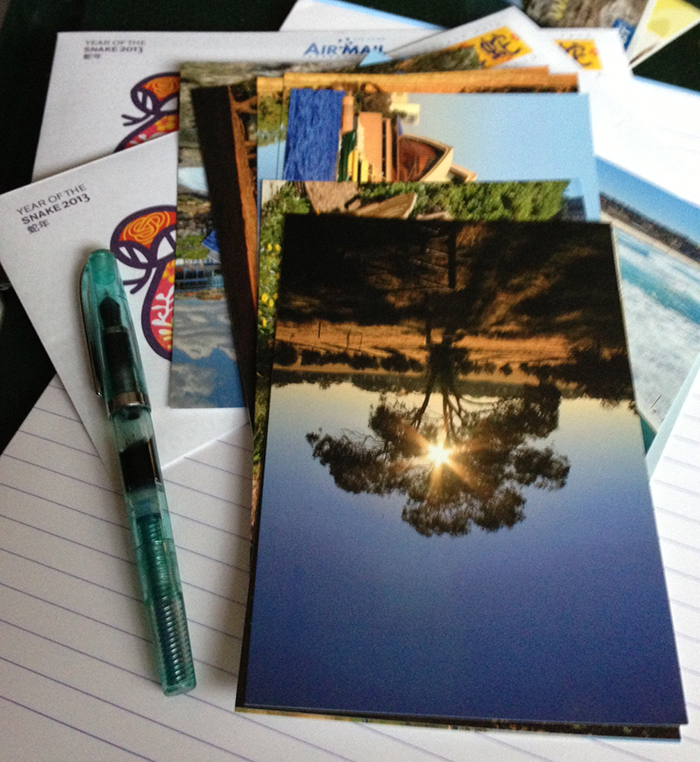 and a photo of a letter she was just finishing: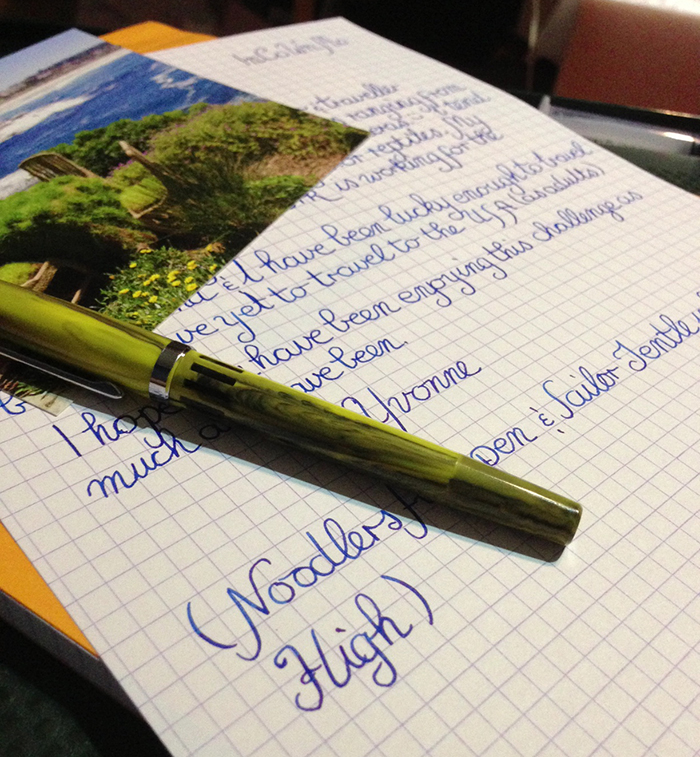 Once again, Happy Valentine's Day to each and every InCo and their loved ones.
If you have a photo to share, send it to eric at fpgeeks.com.
---