InCoWriMo Day 12 – nearly the middle of our month-long adventure!
Our first shared photo today was sent in by ArtJourneyUK, who was apparently hangin' wit da Queen on the 10th of the month and snapped this over the monarch's shoulder: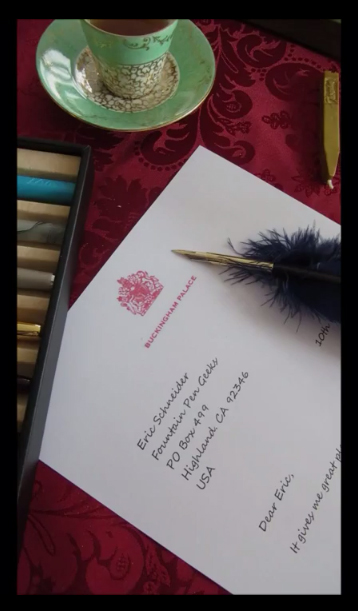 Bohemond shares a picture showing not only incoming mail (on the left) and outgoing mail (on the right), but also the world's favorite correspondence accoutrements; wax and wine: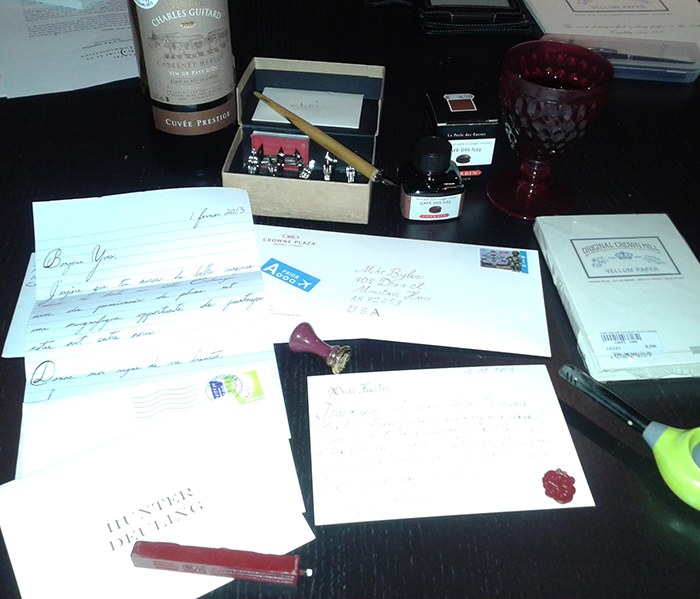 Theresa shares a photo of a letter she received (top) and the response she is writing (notebook) using Noodler's Ottoman Rose: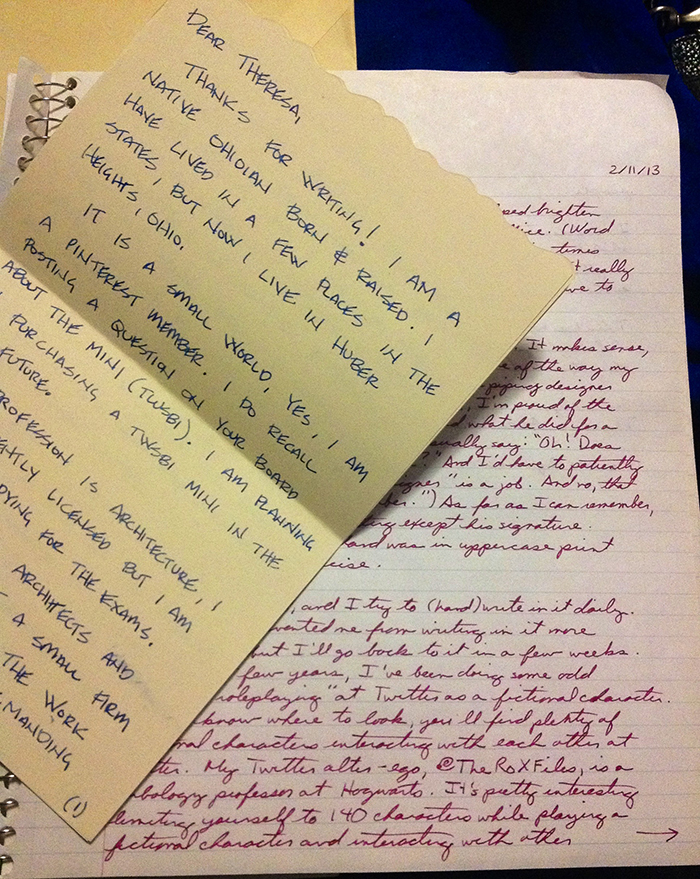 Jennie shares a photo of the correspondence she has received from Breck, PostMuse, and Dragon: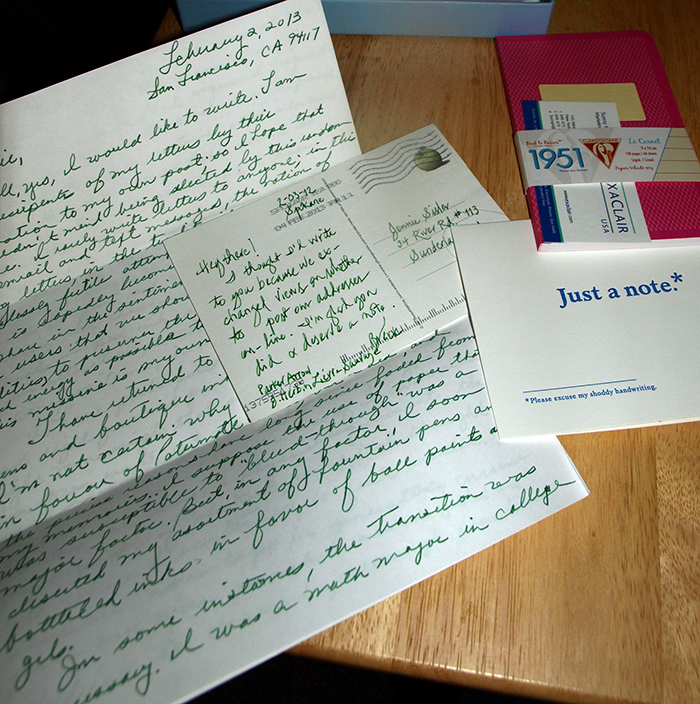 And PostMuse shows us the big red heart that arrived in her mailbox like a postcard (sent by Black Sheep Postal Service, which is a story unto itself) and two outgoing InCoWriMo replies. The envelope on the right is made from vellum – PostMuse living dangerously!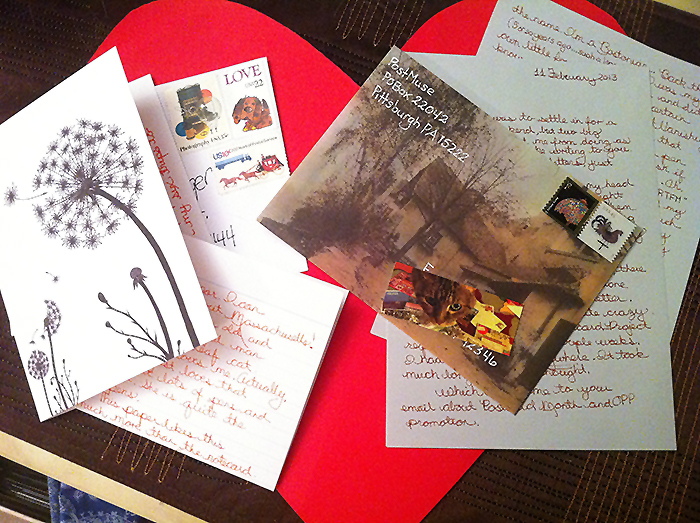 Keep InCoWriMo'ing and keep the photos coming to eric at fpgeeks.com.
---