Happy InCoWriMo Day 8, everyone! Are we all still having fun? I know I am. I had proof when I looked at my desk and realized my InCoWriMo activities were slightly out of control: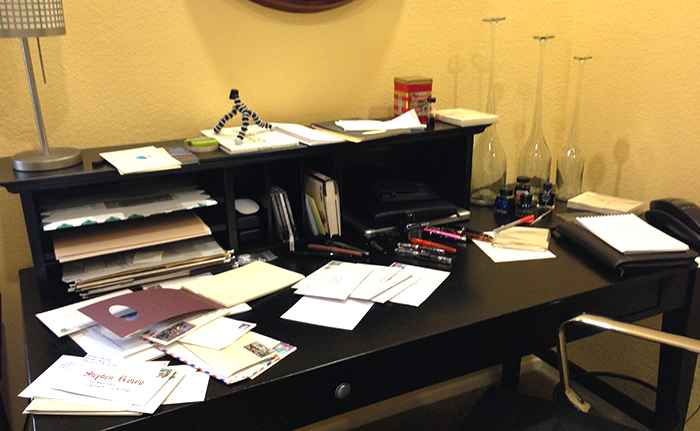 Clutter, for me, is simply not conducive to good letter writing. A few minutes later, however, and I was good to go: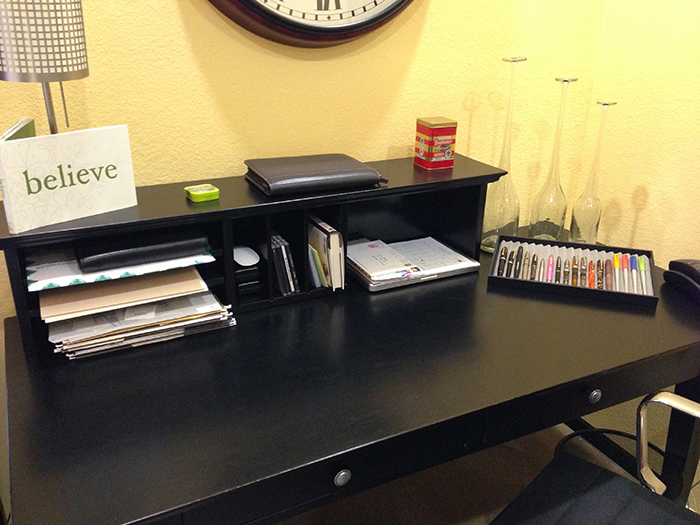 SBRE Brown sent a photo showing off three InCoWriMo letters he was about to send. He didn't include a photo of his desk – probably for good reason: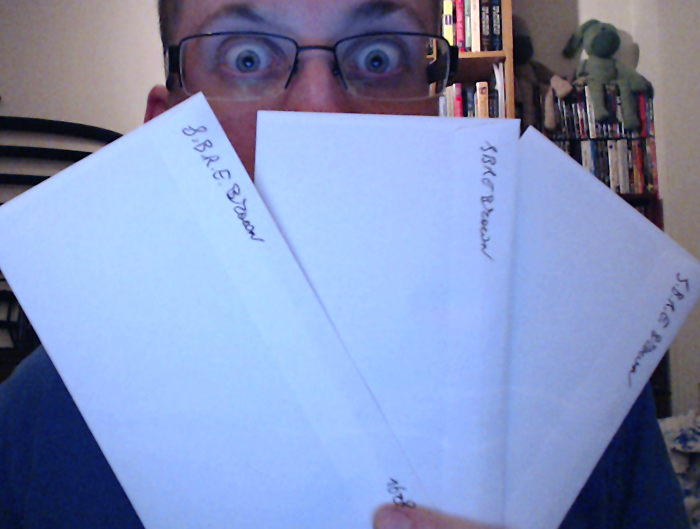 And PostMuse is sending Made Up Stats on Sapling Press notecards to some very lucky recipients!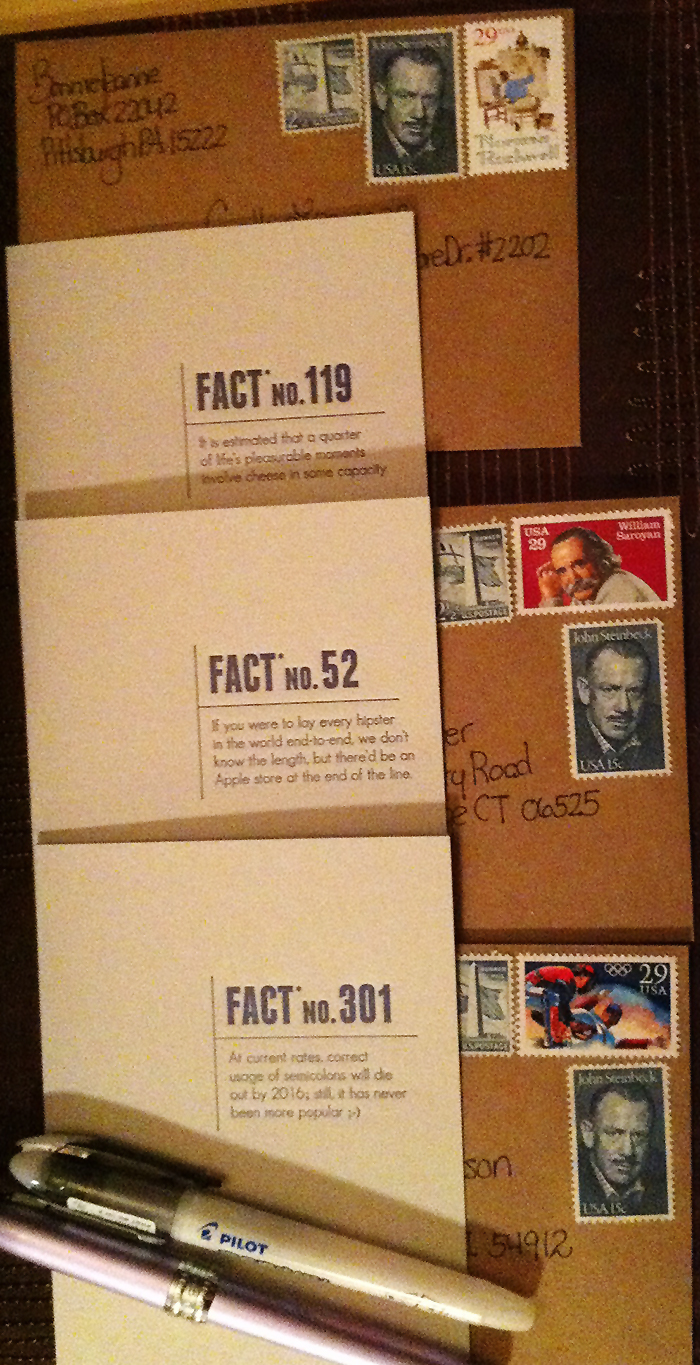 Here, I'm wearing my glasses, let me help:
FACT no. 119: It is estimated that a quarter of life's pleasurable moments involve cheese in some capacity.
FACT no. 52: If you were to lay every hipster in the world end-to-end, we don't know the length, but there'd be an Apple store at the end of the line.
FACT no. 301: At current rates, correct usage of semicolons will die out by 2016; still, it has never been more popular  ; – )
As always, keep those photos coming: eric at fpgeeks.com
---