Look at that – we're a full week in to InCoWriMo! Yippee!
I harvested this photo of correspondence from the "Share your interesting Correspondences" thread in the InCoWriMo Forum area: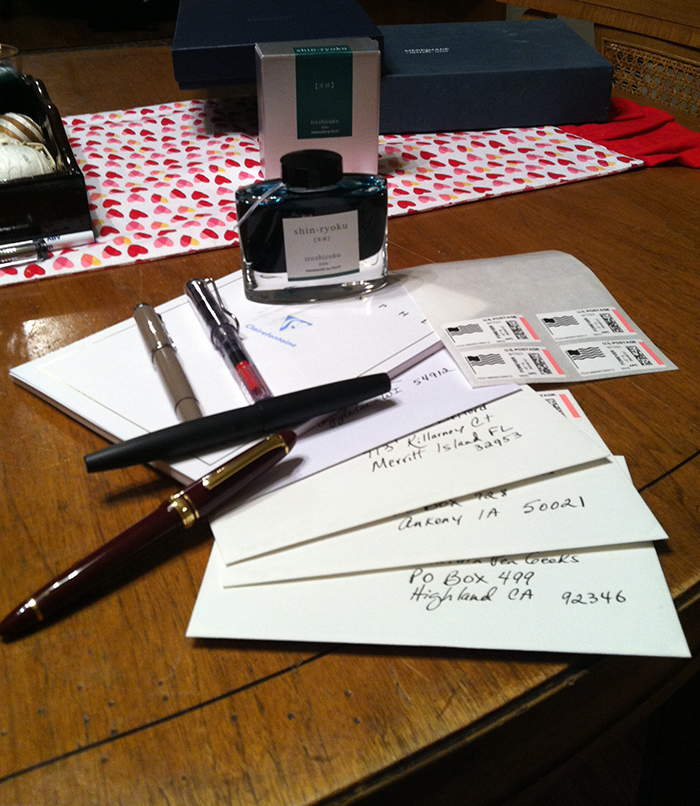 Mark has correspondence going the United Kingdom, Germany, Canada, and the Wilds of Vermont: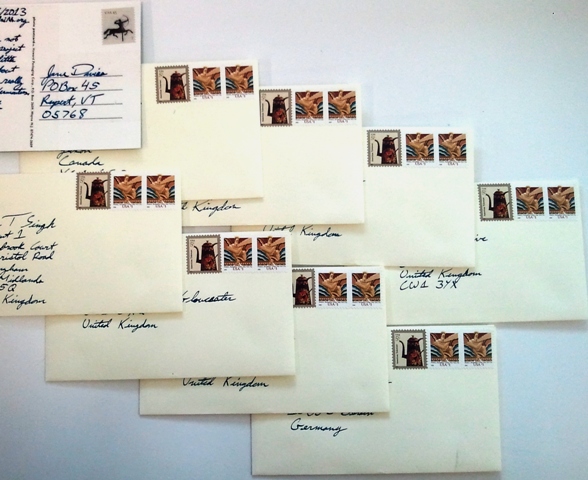 And PostMuse has sent three Lotus Seven notes racing off to the United Kingdom and Florida: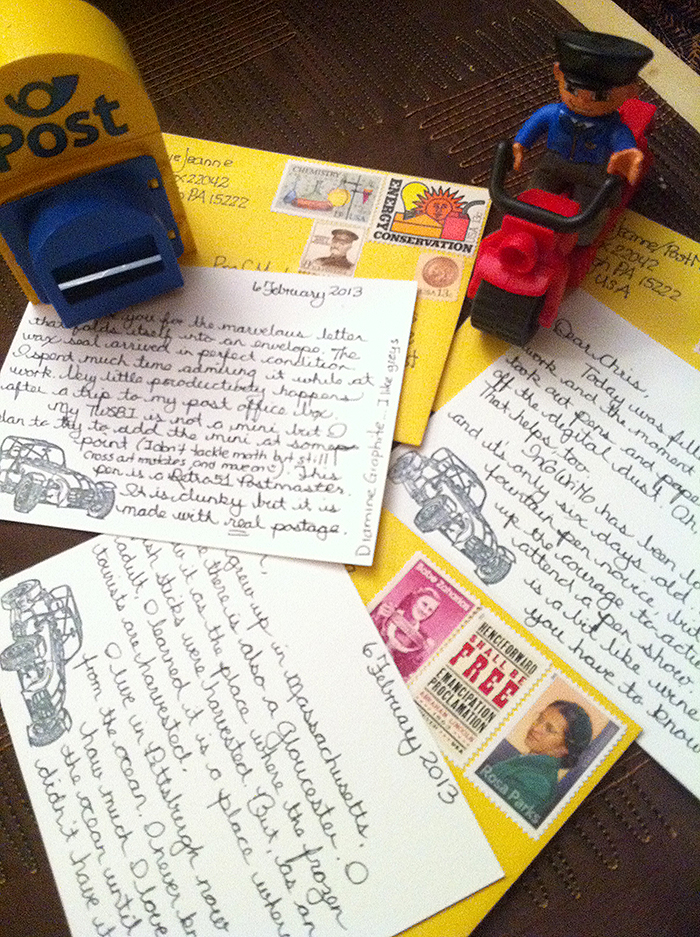 As always, keep on InCoWriMo'ing, have fun, and send any photos you'd like to share to eric at fpgeeks.com.
---