In honor of InCoWriMo's 5th year, Scott Franklin and Franklin-Christoph have offered an amazing pen as prize for an InCoWriMo random drawing. You could win the amazing Franklin-Christoph Model 66 Desk Pen in the oh-so-coveted Antique Glass material!
Thank you, Scott Franklin!

The Prize:
A Franklin-Christoph Model 66 in Antique Glass!
Winner will be able to choose from any steel nib; XF, F, M, B, 1.1, 1.5 or the amazing 1.9 music nib!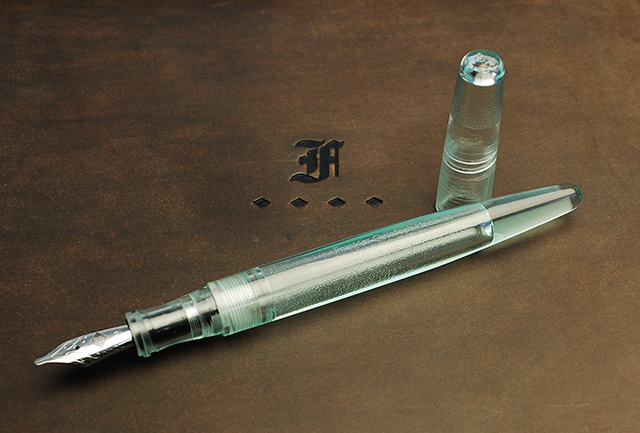 This is a Month-Long Write-In Contest
To Enter:
The InCo17 Franklin-Christoph GiveAway will, quite naturally, require a bit of writing and a little postage. To enter, just send something handwritten via snail mail. It can be a postcard, a note, a letter, a page from a journal, even the torn off piece of an old paper bag. It can be anything at all so long as it is handwritten and provides us with a way to contact you should you win the pen.
Very Important:
Be sure to write the following somewhere on your entry:
"Franklin-Christoph is Awesome!"
Send your entry to:
Franklin-Christoph, Ltd.
ATTN: InCoWriMo
12339 Wake Union Church Road
Suite 111
Wake Forest, NC 27587
Fine Print:
All entries must be postmarked no later than Tuesday, February 28, 2017.
All entries must be received by Saturday, March 11, 2017.
Only one entry per person, please.
The InCoDraw will be take  place during the third week of March and will be announced on March 17, 2017.
In the true spirit of InCoWriMo, this is an International contest and is open to anyone and everyone, world wide.
---